Tips for Emergency when at home
Tuesday 19th, April, 2011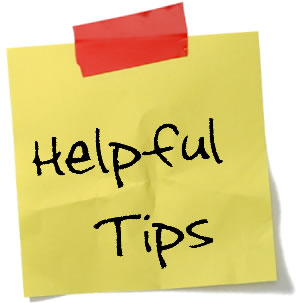 Go Haven have compiled useful tips for home owners, landlords and tenants in the event of an emergency.
Water
• Find your incoming mains water STOP TAP usually found under the sink, near the bottom Shelf
• To see if it works ,turn it off, then turn on the sinks cold tap- it should slow down and stop
• Also check to see if you have a BOUNDARY STOP TAP - This is the property of the
water authority, its usually situated on the pavement or verge.
• On older property it can supply 2 or 3 properties, notify other users if you have to turn off.
• Modern boundary stop taps sometimes incorporate the water meter
Bursts and Leaks
• Turn main STOP TAP OFF
• Turn ON bath, sink, and basin taps until the flow of water has stopped
• Call a Plumber
Freezing Conditions
• Turn main STOP TAP OFF if you are going away during the Winter period
• Turn ON bath, sink, and basin taps until the flow of water has stopped
Frozen Pipes
• If you suspect pipes are frozen DON'T IGNITE HEAT SOURCE i.e. Boiler
(especially solid fuel boilers)
• REASON: If the vent pipe is frozen the boiler may explode
GAS
If you smell GAS:
• DON'T use a naked flame
• DON'T switch on/off lights and sockets
• DO open windows and doors
• Find the GAS METER and TURN OFF supply
• Contact either Transco 0800 111 999 (note this number) or a Gas Safe registered engineer
Gas Fires and Appliances
If you feel drowsy in a room which has a GAS FIRE or GAS/OIL APPLIANCE:
• TURN IT OFF
• Have it inspected IMMEDIATELY before using again